HOW TO GET PAID AS A GROUP TRAVEL ORGANIZER IN THE
"68 BILLION DOLLAR"

AFRICAN AMERICAN TRAVEL INDUSTRY
Starting A Group Travel Business Is The EASIEST And FASTEST Way To Make A Living Doing What You Love. (TRAVELING)
The One Business That Will Sell Itself! You Choose Where You Want To Travel And YOU ...GET PAID FOR GOING!

EASY STEP-BY-STEP PROCESS
1.) Create a Beautiful Booking Page In just a few minutes, create a beautiful, shareable booking page with itineraries, photos and custom details all in one place.
2.) Collect Payments Share the booking page with participants who book and pay directly. You can even integrate our booking widget in your own site, so participants can pay without ever leaving your own website.
3.) Manage Bookings & Financials In your dashboard, you manage all financials (refunds, custom prices, discount codes, payment plans, balance due reminders) and all communication with the participants.
When you are ready, you transfer the funds to your account or directly to a vendor anywhere in the world.
THE EASIEST BUSINESS TO START BECAUSE THE DEMAND IS VERY HIGH!
W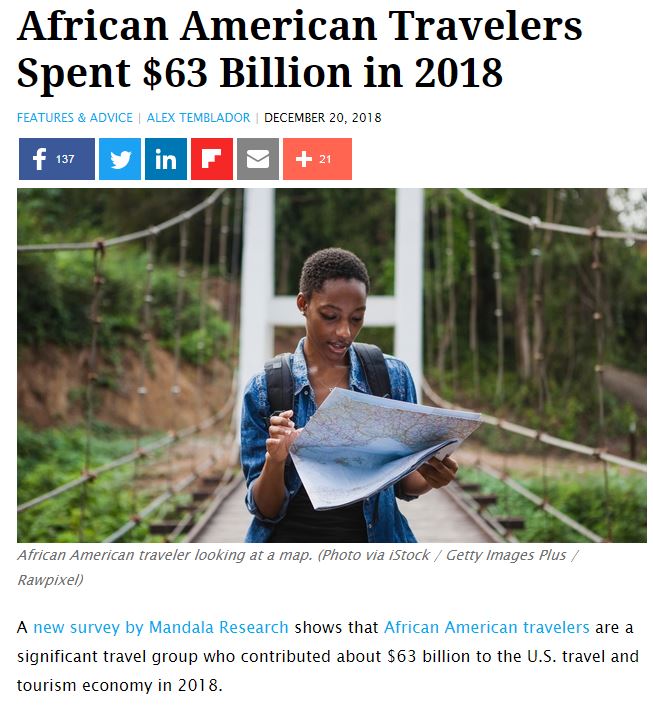 Used by thousands of travel companies and individual organizers. Large travel companies, tour operators and DMCs (destination management companies), but also smaller players such as yoga retreat organizers, individual travel agents or student trip organizers.
SUCCESS GROUP ORGANIZER OF WEEK
Love & Liberation: a Yoga Retreat for People of Color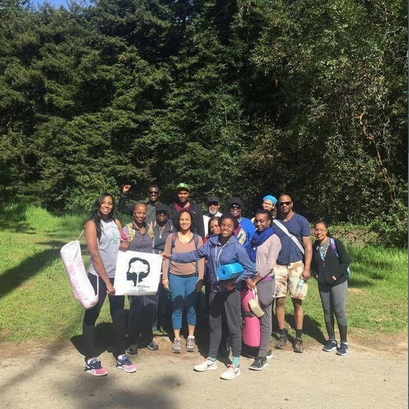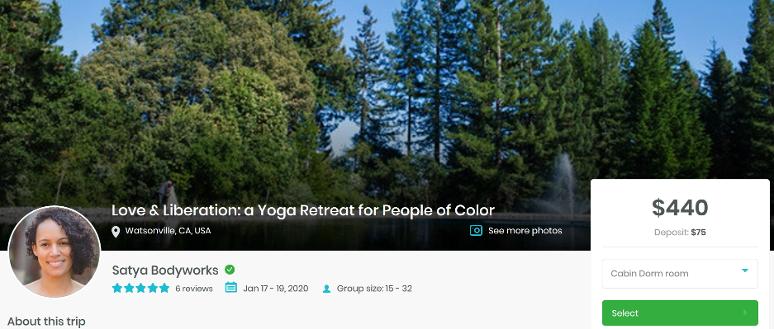 About this trip:
Love & Liberation: a Yoga Retreat for People of Color
Watsonville, CA, USA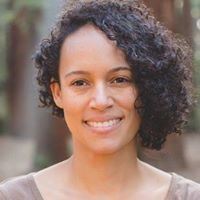 Jan 17 - 19, 2020
Group size: 15 - 32
Celebrate Martin Luther King weekend awakening together through the practices of Yoga, meditation, and sadhana (collective spiritual practice.)
In times of political upheaval and injustice, we will explore how to strengthen the legacy Martin Luther King, our own legacy, and equality in our communities through cultivating loving awareness and courage to take action in the face of oppression.
Our practice will illuminate the connection and interdependence between personal and collective liberation. Expect practices that invite stillness, introspection, and deep rejuvenation of the soul as well as other practices that reignite our commitment as activists and change makers.
As we deepen our connection to Sangha, heart, and body, we will explore the blocks to forgiveness and letting go. Each day will include discussion, periods of silence, chanting, sitting and walking meditation, and 2-3 hours of Asana practice.
The retreat is held at cozy, secluded Pema Osel Ling: 2013 Eureka Canyon Rd, Watsonville, CA.
Explore 104 acres of redwood forest in the Santa Cruz mountains.
Relax by the pond as the sun sets over the Santa Cruz mountains, or enjoy watching the sunrise while sipping organic coffee on one of the large porches available at our homes. Hike or bike through Nisene Marks trail or the Soquel Demonstration Forest.
Arrival: 3-5 pm Friday, January 18th (late arrival possible if approved by organizer) Departure: 2:30 pm Sunday, January 20th
FIT (Free Independent Traveler) arrangements, custom group trips, scheduled departure trips, MBA student treks, independent yoga retreats, digital nomad rendezvous in foreign cities and dance trips to exotic countries are all being organized through our site.
HOW DO YOU COLLECT MONEY AND GET PAID?
Use the payment & booking platform for FREE?
Create a trip page that is instantly bookable. You will be open for business in less than 5 minutes!!
Create your trip page and share it with your potential participants. That's it!! You can accept payments from participants the moment you created your trip page. Participants can book your trip right away and you can immediately use all of the features to help you organize & promote your trip.
Our payment & booking system has powered thousands of trips to over 80 countries. Travel organizers hate wasting countless hours and bugging people for money.
Spend more time doing what they do best - organizing fantastic trips.
SUCCESS GROUP ORGANIZER OF THE WEEK #2
THE SOUL CARE RETREAT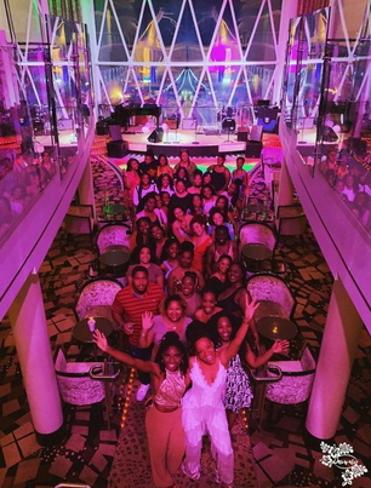 About this trip
The Soulcare Retreat is a 7 day cruise, hosted by Omikunle Ekundayo from the Omiwali Center.
This retreat is dedicated to Black/African, Latinx and Indigenous divine beings.
We are island hopping to: Puerto Costa Maya, Mexico - Belize City, Belize - Roatan, Honduras and - Cozumel, Mexico! We port from and to Tampa, Florida! Becoming This Soulcare Retreat is about becoming.
It is about redefining your experience as a joyful, peaceful, strong and confident divine being. It is about self love, self acceptance and self healing. It is about remembering that our potential is unlimited. It is about addressing yourself as a multidimensional being and honoring your wholeness.
Why Retreat? When you allow yourself time to retreat, you give yourself the gifts of time and space.
Retreats are an opportunity for a true reunion with the real you. By drawing back from the usual routines and obligations, shedding the usual roles and demands, you get closer and closer to your essential self, your true nature and remember what it feels like when you are well rested, well nourished, nurtured by mindfulness and feeling renewed from time away.
The Soulcare Retreat specializes in wellness, spirituality, mindfulness, yoga, qi gong, breathwork, ancestor veneration, energy healing, and so much more. Join us for a retreat styled Cruise that offers mind, body and spirit transformation. If you're looking for a fun, relaxing and healing way to increase your joy, ability to manifest, and peace, then join us for the Soulcare Retreat.