Welcome! You Made It In To The Club!
My name is Terrance and welcome to the Urban Travel Business Club. My job is to make sure you can get started in the lucrative world of Urban Travel. Please come back often. I post new videos on event booking, tools, software, connections and which projects that will best suit your travel business interest.
____________________________________

________
To get started, I recommend you sign up to the following resources that will make your business more profitable.
1.) Sign Up For The FREE

MailerLite

(Email Delivery And Newsletter System)
2.) Sign Up For FREE With BookVIP (
Travel Company That Specializes Low Priced Promotional Vacations And You Get Paid 30% Commission - $105 - $200.00 Per Trip)
3.) Sign Up With

Advertisement Bait

(This Is A Vacation Incentive Program Where You Can Give Free Trips To Obtain Leads And Sales)
4.) Sign Up For FREE With We Travel (Group Travel Planner Software That You Can Use To Create Group Trips)
5.) Sign Up For FREE With

Soul Nation Events

(Formally Known As Eastern Light Getaways) - They Specialize In Group Trips For Celebrity Events And Pay Group Planners..This Is Perfect To Help You Get Started
6.) Sign Up For Free With

TRVL

(Create Your Own Mini Travel Agency. You're Already Doing The Work By Researching And Booking For Yourself Or For Others. TRVL Pays You A Commission On Every Booking You Make. Also Comes With Your Personal Recommendation Page)
_________________________________________
(SECTION 1)
STEPS: (1-8) How To Become A Travel Group Organizer
Create A Group Travel Vacation or Group Of 10 Participants Or More. You Choose The Dates And Location Based Upon Your Own Personal Vacation Interest. You Must Travel With The Group.
WE RECOMMEND USING THE "WE TRAVEL" SOFTWARE PLATFORM FOR PERSONALLY ORGANIZING TRIPS
INTRODUCTION TO THE URBAN TRAVEL BUSINESS CLUB (WATCH THE VIDEO)

STEP #1.) PLEASE DOWNLOAD OUR SPECIAL REPORT ON THE 50 BILLION DOLLAR AFRICAN AMERICAN TRAVEL MARKET AND WHY YOU SHOULD GET YOUR SHARE


STEP #2) PLEASE DOWNLOAD OUR STEP BY STEP SPECIAL REPORT FOR STARTING A PERSONALIZED URBAN TRAVEL BUSINESS CLUB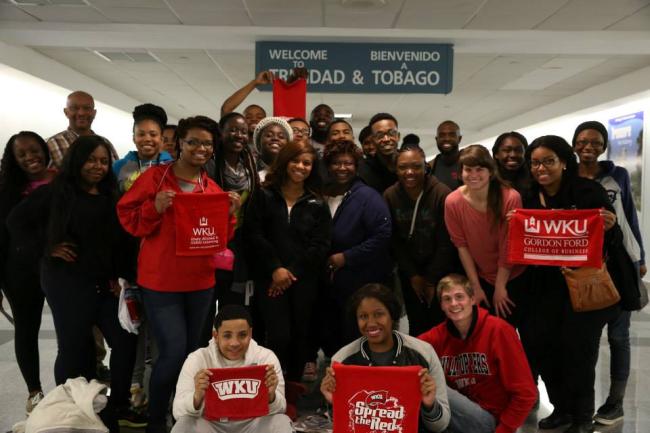 STEP #3.) READ THE FOLLOWING ARTICLE ON BLACK TRAVEL GROUPS

STEP # 4) CHECK OUT THE VIDEO TO GET A BETTER UNDERSTANDING ON HOW AND WHY ORGANIZING PERSONALIZED TRAVEL GROUPS IS THE ULTIMATE WAY TO MAKE LOTS OF MONEY IN THE TRAVEL INDUSTRY

STEP 5.) CHOOSE A MEMBERSHIP CLUB NAME AND BEGIN TO BUILD A EMAIL LIST OF PEOPLE WHO WILL WANT TO TAKE VACATION TRIPS TO THE PLACES THAT YOU WANT TO VISIT

STEP 6.) PRELIMINARY PRICING
STEP 7.) EXAMPLE OF A SPECIAL EVENT COMPANY THAT SPECIALIZES IN PLANNING URBAN EVENTS FOR GROUP TRAVELERS
THE GROUP TRAVEL SOFTWARE -
THE "WE TRAVEL" 17 MINUTE TRAINING VIDEO CREATED FOR TRAVEL ORGANIZERS
(SECTION 2)
How To Create Your Own Commission Based Travel Agency And Website In Just 60 Seconds!
INTRODUCTION TO THE NEW TRVL
(TRAVEL AGENCY PLATFORM)
*Earn money on 2 million hotels.
*You're already doing the work by researching and booking for yourself or for others.
*TRVL pays you a commission on every booking you make. Specially discounted rates.
*With TRVL Insider you'll get access to rates normally off limits to travelers, with deals and discounts up to 65% across 50,000 hotels worldwide.
PLEASE JOIN HERE TO GET STARTED